Business, Economics and Social Sciences
The content on this page is currently available in German only.
Business Informatics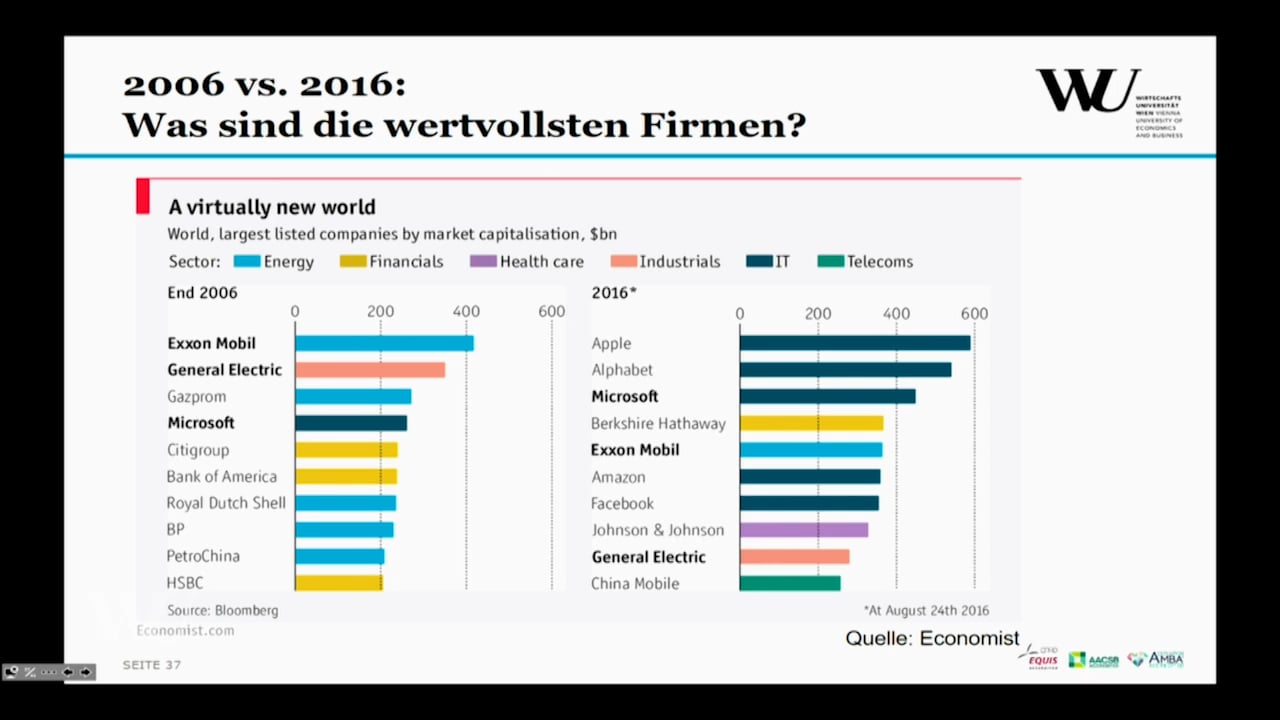 Der Studienzweig WINF
Tag der offenen Tür, 07.12.2018
Im Studienzweig Wirtschaftsinformatik liegen die inhaltlichen Schwerpunkte in den Bereichen Betriebswirtschaft und Informationstechnologien. Dementsprechend absolvieren Studierende zwei fachlich einschlägige BW-Spezialisierungen, die zum Teil in englischer Sprache angeboten werden.
Im Bereich Wirtschaftsinformatik werden unter anderem Kenntnisse in Modellierung und Programmierung, Netzwerksicherheit und Datenbanksystemen vermittelt.
Absolvent/inn/en des Studienzweiges steht an der WU das englischsprachige Masterprogramm "Information Systems" zur weiteren Spezialisierung offen.
Tätigkeitsbereiche finden sich beispielsweise im Software-Engineering, im Consulting oder der innovativen Geschäftsprozessmodellierung.
"Ich studiere Wirtschaftsinformatik aufgrund des breitgefächerten Angebots, das den Einstieg in viele verschiedene Branchen und Berufsfelder ermöglicht. Die unterschiedlichen Spezialisierungen bieten außerdem die Möglichkeit, die eigenen Interessensgebiete weiter zu vertiefen."

Jennifer Reismüller