Djordje Djurica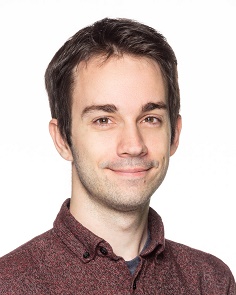 Project Staff Member
WU (Vienna University of Economics and Business)
Department of Informations Systems and Operations
Institute for Information Business
Building D2, 3rd Floor
Welthandelsplatz 1, 1020 Vienna, Austria
Email: djordje.djurica@wu.ac.at
Phone: +43-1-31336/6218
Fax: +43-1-31336/90 6218
Consultation on Appointment
Djordje Djurica received his bachelor's degree in Business Information Systems from the University of Novi Sad, Serbia in 2016 and master's degree in Information Systems from the Vienna University of Economics and Business, Austria. Before joining the team, Djordje worked as a Software Developer.
Research Interests
Decision Modeling

Business Process Modeling

Digital Nudging
Publications
Djurica, D., Figl, Kathrin (2017) The Effect of Digital Nudging Techniques on Customers' Intention to Buy and Attitude towards Online E-commerce Sites. 23rd Americas Conference on Information Systems (AMCIS). Boston, USA.
Projects