News
Transition Impossible? Ambiguous Transformations and the Resilience of Unsustainability"
From 19th till the 21rst of September the Institute for Social Change and Sustainability organized an international research workshop on the issue of "Transition Impossible? Ambiguous Transformations and the Resilience of Unsustainability". In this wake we discussed and analyzed different systemic, individual and historical factors that inhibit a socio-ecological transformation in western, liberal and representative democracies despite the fact that since several decades the diagnosis of multiple crises have grown increasingly grim (climate change, loss of biodiversity, increasing social inequalities, shrinking acceptance of democracy etc.). In contrast, we can observe signals of a persisting and sustainable unsustainability within our societies: from the thriving right-wing populism, to the mere symbolical and simulative climate diplomacy and the neoliberal responsibilization of the individual. Beyond the participation of the Members of the IGN and the Department of Socio Economics (IGN) from the Vienna University of Economics and Business (WU) we had as guests leading scholars from Canada, Sweden, Italy, Great Britain, Spain and many more. As part of the workshop we furthermore had two public evening events with lectures from Karin Bäckstrand (Stockholm University, "Ambiguous Transformations: Governance, Democracy and Sweden's Transition towards the First Fossil-Free Welfare State in the World") and Ingolfur Blühdorn (Head of the IGN, "The Resilience of Unsustainability: Cultural Backlash, Authoritarian Reflex and the Great Regression") which were then discussed on a panel and with the public present.
Marc Hudson (University of Manchester) has commented extensively on his blog:
https://marchudson.net/2018/09/21/event-the-resilience-of-unsustainability-cultural-backlash-authoritarian-reflex-and-the-great-regression-transitionimpossible/
https://marchudson.net/2018/09/20/excellent-event-ambiguous-transformations-governance-democracy-climate-transitions/
His comments and conclusions give a very fine impression of what was discussed along the panels and which knowledge gaps were defined to guide any further research on the issues.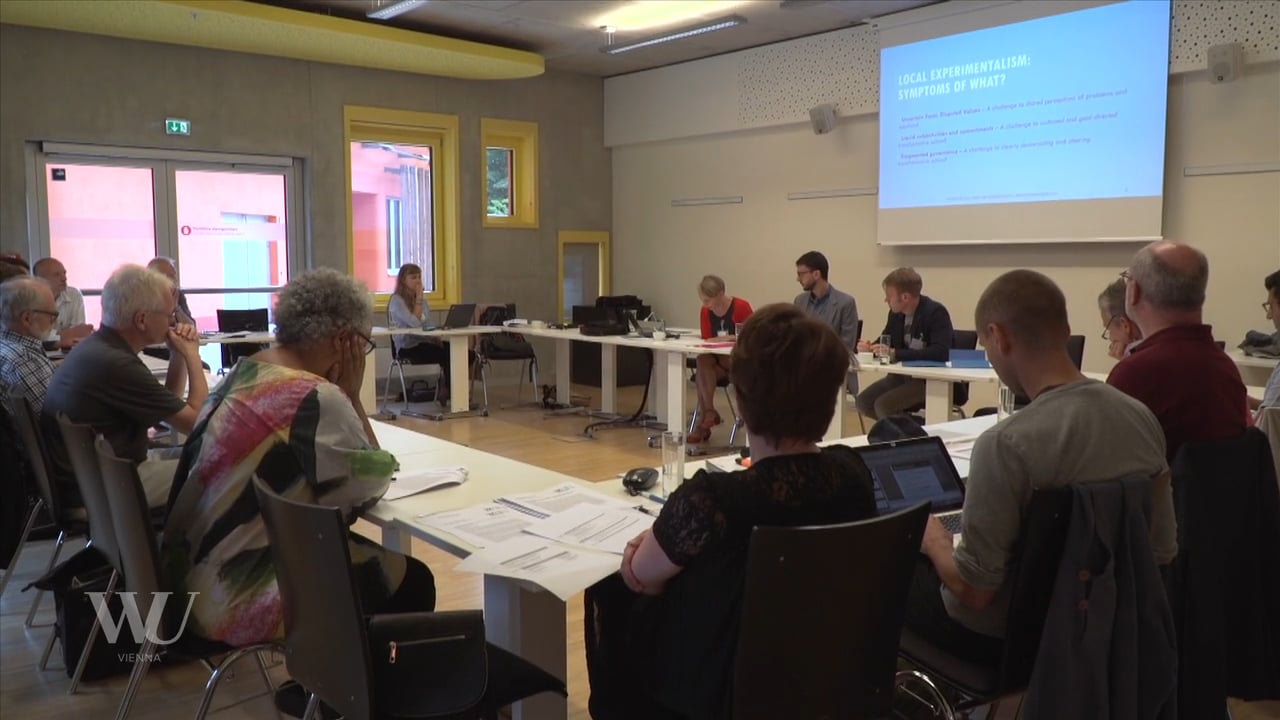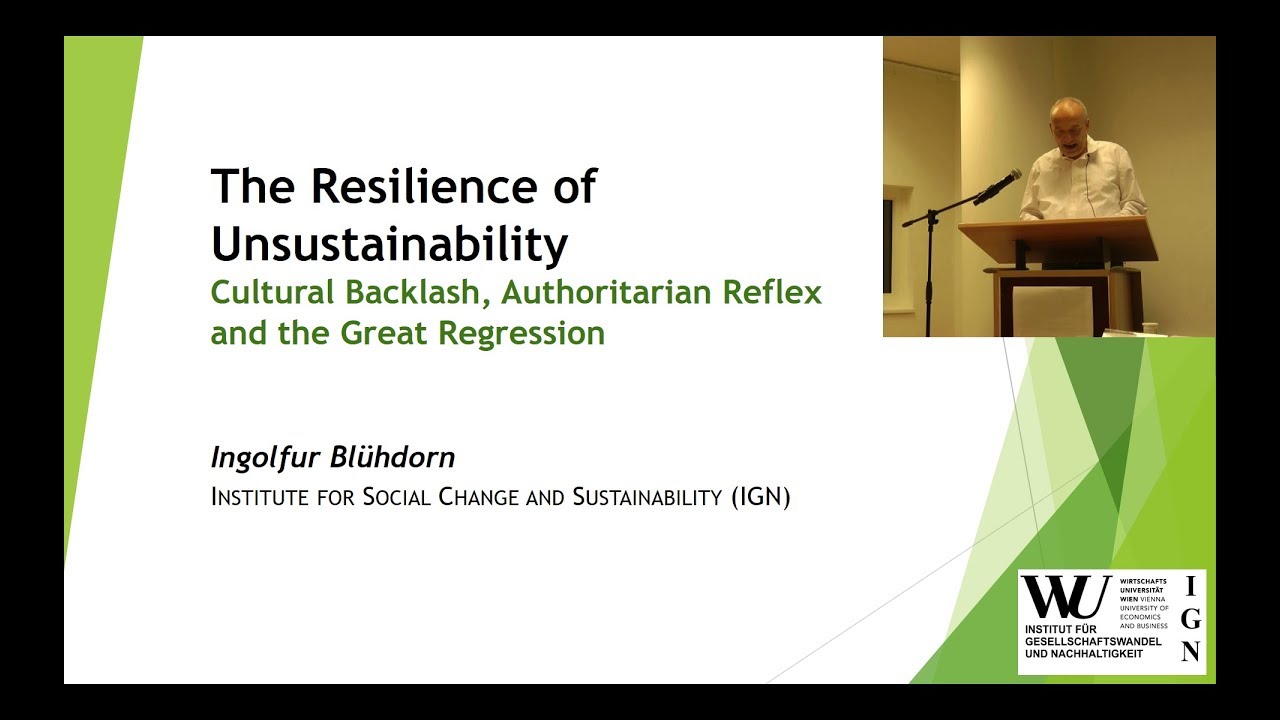 Resilience of Unsustainability
Ingolfur Blühdorn
Celestin Büche receives IGN Best Dissertation Award 2017
The Institute for Social Change and Sustainability is pleased to announce that the IGN Best Dissertation Award 2017 will be granted to Celestin Büche, B.Sc. His thesis holds the title "Decentring Democracy: Between the Voice of the People and the Knowledge of Experts". Büche compares various forms of government in their ability to regulate the problem of global climate change, and argues for the advantages of a decentred democracy based on the model of Helmut Willke. The Award Committee was convinced by the way Büche constructed a clear and topical research problem and addressed it through innovative and detailed analysis. The annual IGN Best Dissertation Award is granted to a Bachelor's student who has proven excellent skills in his or her thesis. The award involves a book voucher and the publication of the thesis on the Institute's website. The thesis of Celestin Büche can be accessed here.
Political Participation beyond the Post-democratic Turn (Sept 2017)