E&I Touchdown
Every semester businesses have the chance to profit from our research based business consulting. E&I students work on innovative solutions for companies ranging from innovative start-ups to established businesses (e.g. Microsoft, KPMG) as well as international research organisations (e.g. CERN, Fraunhofer). The students are guided by the institute's researchers and lecturers, moreover supported by external consultants (e.g. BCG, AT Kearney, Accenture). So far, more than 700 projects have been conducted with over 100 satisfied business and research partners.
The E&I Touchdown is our festive get-together and dedicated to the innovative solutions developed within our university classes in collaboration with our numerous project partners.
E&I students will present the results in 45-second pitch videos. This evening is a good opportunity to get to know the E&I Institute, some of WU's top-students and other involved businesses.
This semester's program
Day 1 (01/19/21): From classroom to boardroom
Univ.-Prof. Dr. Nikolaus Franke (Director of the E&I Institute) will welcome all guests to the 38th Touchdown. In an interview he will reveal what makes our approach to innovation so special. Learn how the Institute prepares future employees for their careers, from Bachelor's, Master's and MBA to PhD studies. Our moderator Helga Pattart-Drexler (WU Executive Academy) talks to students, alumni and project partners that will share their experiences with E&I.
The voting of the project pitches will also start on this day. For one semester, some of WU's top-ranked students have devoted thousands of working hours into solving more than 30 company-specific practical problems of our project partners and will present the results in 45-second pitch videos.

Day 2 (01/20/21): The future needs cooperation
More and more companies are cooperating with each other in order to remain successful in the future. We are also aware of the added value of cooperation and are proud of our large network, which extends from our alumni to universities all over the world and from practice partners of start-ups to large international corporations. This network is the key success factor for our outstanding achievements in research and teaching, for which we also received several awards.
For the first time this semester, we are offering workshops for touchdown participants, which are led by partners of our network. On this day, companies have the opportunity to interactively get to know our E&I staff, teaching methods as well as our E&I students. At the same time, we offer prospective E&I students to engage with the institute and our business partners to get first insights into the work of an E&I student.

Day 3 (01/21/21): Who manages the future?
At this semester's live event, renowned speakers will address the question of what will be expected of employees in the future. Furthermore, the voting for the best pitch video will be closed and the winners will be announced in the Award Ceremony. Already last semester we were overwhelmed by the outstanding quality of the pitch videos (e.g. winner video of Urban Monkey). After the live event, participants are warmly welcome to (virtually) mingle and network.

Thank you to our main sponsors
Previous winning teams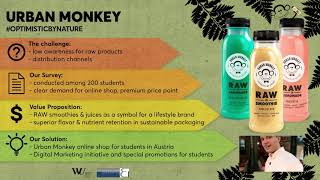 E&I Touchdown: Winner Video…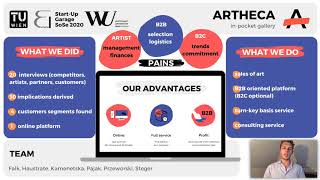 E&I Touchdown: Winner Video Jury…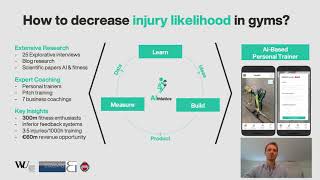 E&I Touchdown: Winner Video Jury…