Design Thinking in Practice - The case of WienerLinien
21/08/2023
The E&I institute is proud to share another submission of a Bachelor thesis in the newly introduced video thesis format.
Our E&I student Emma Litschka has successfully completed her Bachelor thesis on "Design Thinking in Practice: The Case of WienerLinien" under the supervision of our E&I colleague Shtefi Mladenovska.
Emma created an educational video that exemplifies how a group of students in the E&I Project Course "InnoLab" employed Design Thinking to help WienerLinien tackle the challenge of elderly people not using public transport.
The students interviewed 65 elderly people in Vienna and observed their behaviour in public transport to identify their key frustrations. They employed five ideation methods to generate +80 ideas for solving these frustrations, and after ranking them based on technical feasibility and customer value, one of the solutions they chose to work on was a navigation screen for elderly people.
To turn this idea into a reality, the students developed a paper prototype for the navigation screen by simply sketching the layout of a user interface, which they then transformed into a digital mock-up that simulates user interface using the web application Figma.
Finally, to ensure that this solution actually satisfied user needs, they went to gather feedback from the users. Ten seniors tried out the prototype, providing feedback on features they liked and features they deem needed some improvement. The feedback was used to adjust the prototype accordingly and test it again.
We thank our contact person at WienerLinien, Ms. Lilian Izsak, for providing the students with the opportunity to work on this exciting project.
The student team that worked on this project in the InnoLab project course includes Katharina Anic, Aaron Farrokhnejad Afshar, Richard Wagentristl, and Marina Yazykova. They delivered this project under the supervision of our colleagues Erik Kommol and Carola Wandres. We thank them for the excellent work and for making their detailed documentation available for this thesis.
Do you also want to make an impact with your Bachelor Thesis?
The newly introduced Video Thesis format might be an opportunity!
Develop an educational video for an element (theory, method, tool, framework, etc.) of Core Lecture 1 - and thereby help future E&I students when learning and gain you public visibility as an E&I expert!

Follow this link to learn more about this format.
Is there a CL 1 element that you think deserves such a video?
Contact the CL-1 module experts and apply for supervision.
Follow this link to learn more about the application process and module expert contact details.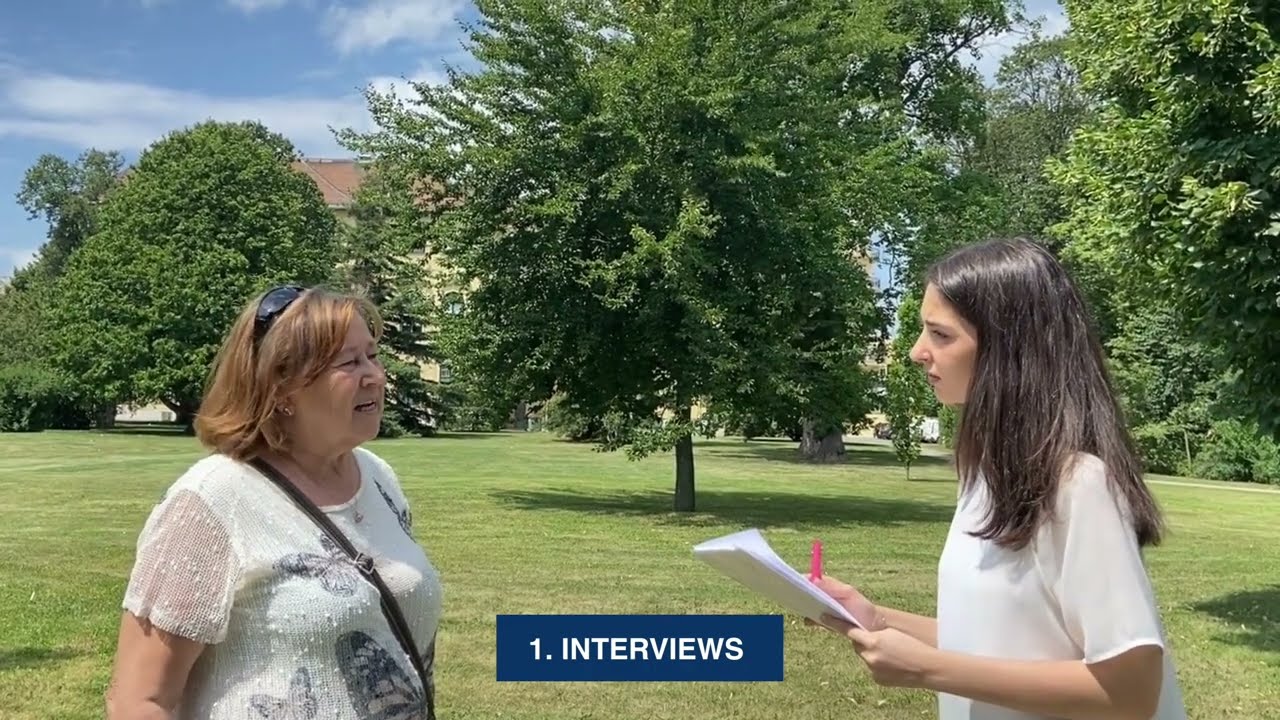 Design Thinking in Practice: The…
Back to overview