WU Lecture in Economics 2022
Francesco Zanetti - WU matters. WU talks. Macroeconomic Policy in Times of War
Can economic modeling save the economy?
This Event is organized by the Department of Economics
The Ukraine war has led to global uncertainty, increased inflation, and reduced economic growth in Europe. How should macroeconomic policy react to such global shocks in the context of growing uncertainty? What can we learn from macroeconomic models and empirical research? Can standard models deal with the situation and provide good policy advice? With academics and policymakers, we'll be discussing how economics can help governments deal with macroeconomic shocks in times of high uncertainty.
Lecture:
Francesco Zanetti, Associate Professor in Economics, University of Oxford and David Richards Fellow of Wadham College
Moderated by:
Katrin Rabitsch, Associate Professor of Economics, WU Vienna University of Economics and Business
Further information and sign-up page

here you can find a recording of the event: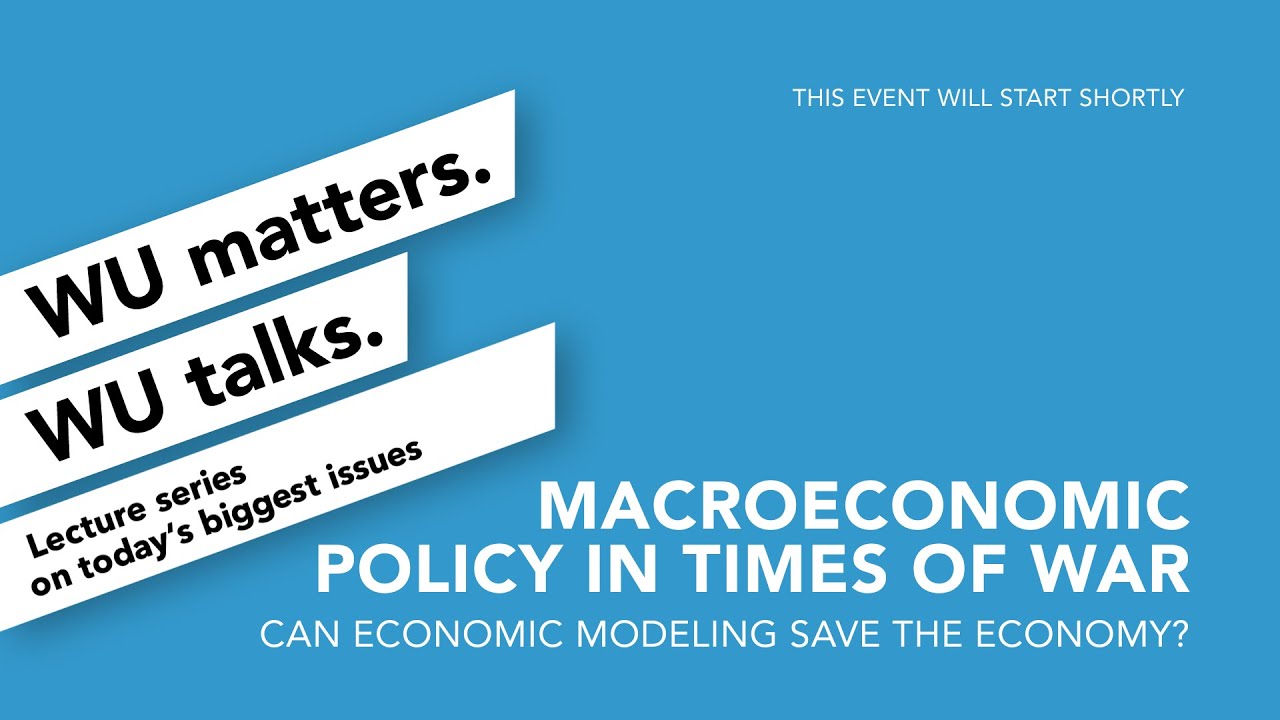 Macroeconomic Policy in Times of…
here are a few pictures from the event: